Renee Stridfeldt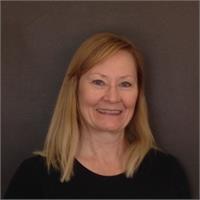 Renee Stridfieldt is a certified Iyengar Yoga teacher and has been studying/ practising Yoga since 2003. She completed teacher training with Caroline Coggans in 2015 and has studied with the Iyengar Family both locally, overseas and in Pune India at the Ramamani Iyengar Memorial Yoga Institute.
Her teaching style is compassionate yet motivating, encouraging each individual to work to their potential. She enjoys sharing yoga with people of all ages and abilities, and works to foster a sense of discovery and confidence with students as they develop greater strength, flexibility, and awareness in their practice.
Renee Stridfeldt instructs the following:



This course refine technique in foundation poses and introduce inverted postures and back bends. Ideal for students wishing to develop further confidence in the postures, minimum 6 months regular attendance is necessary.




The course begins with the basic foundation postures (asana), over the 6 weeks; new poses are introduced while understanding of existing ones are deepened. The primary focus is on imparting a solid grounding and correct alignment in the postures. Ideal for those with no previous experience with yoga, or who have had an extended break from practice.