Nikki Little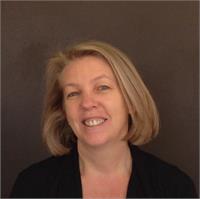 Nikki first started practicing yoga in 2000 as a way of building strength after an injury but soon found that it became a way to help her find the balance in managing a demanding corporate life.
She started practising with the teachers at Yoga to Go in 2003 and continued to develop a curiosity and passion for the philosophy that supports the physical practise. Nikki commenced her teacher training with Alan Goode in 2007 and is now an Introductory Level II certified Iyengar Yoga Teacher.
She has continued to develop her interest and understanding through ongoing professional development with Senior Iyengar Yoga Teachers. She enjoys the opportunity to assist students in developing their own practise and understanding how the practise of Yoga can have a positive impact on other areas of your life.
Nikki Little instructs the following:
Ideal for students wishing to develop further confidence in various asana, recommended for students with 6 -12 months of Iyengar Yoga experience.





This course is designed to be a transitional course between beginners and Level 1, it is ideal for those students who have Yoga experience and are not quite ready to delve into a Level 1 class.




This course refine technique in foundation poses and introduce inverted postures and back bends. Ideal for students wishing to develop further confidence in the postures, minimum 6 months regular attendance is necessary.