Romina Sesto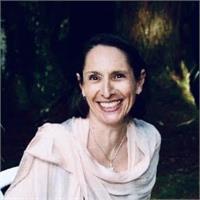 Romina has been practicing Yoga since the early 90's. Initially drawn to Yoga for the stress release it offered to a hectic corporate lifestyle. What seemingly became a hobby soon became a way of life.
In early 2007 she was fortunate enough to undertake a 6-month Intensive Yoga Teacher Training program in India under the guidance of Bharath Shetty who was heavily influenced by the Iyengar method. Later that year she became more involved in the teachings of Iyengar Yoga and the effects it has on injuries, misalignments and posture. It was at this stage that she was able to appreciate the beneficial nature Iyengar Yoga has when practiced regularly, not just physically, but mentally and spiritually.
On returning to Australia she was offered a position as Studio Manager at Yoga To Go in Sydney and commenced Teacher Training within the Iyengar method under the guidance of Simon Marrocco. Romina continues her professional development both locally and internationally with the Iyengar Family and Senior Iyengar Yoga teachers. She regularly studies at the Ramamani Iyengar Memorial Yoga Institute in Pune, India and is an Intermediate Junior Level 1 certified Iyengar Yoga Teacher.
Romina is the Director of Yoga To Go Studio. She enjoys teaching a wide cross section of the community ranging from Teenagers to adults and local community groups. Romina believes that everyone should have the opportunity to experience Yoga no matter what age, colour or religious background or ability. "There is nothing more rewarding than seeing the smiles on people's faces when they have finished a class".
Romina Sesto instructs the following:
The course begins with the basic foundation postures (asana), over the 6 weeks; new poses are introduced while understanding of existing ones are deepened. The primary focus is on imparting a solid grounding and correct alignment in the postures. Ideal for those with no previous experience with yoga, or who have had an extended break from practice.





Yoga for Seniors follows the classical Iyengar Yoga method which can be appropriately adapted to meet the needs of seniors by use of props and modifications. Special consideration is given to limited mobility, joint problems, specific to the need of students etc. Classes are ideal for those with no previous experience with yoga and for those that have previous experience and are conducted in a supportive and caring environment.