Urdhva - upward, Dhanu - bow, Asana – pose
Commonly called Upward Bow or Wheel pose, Urdhva Dhanurasana is an uplifting and energising back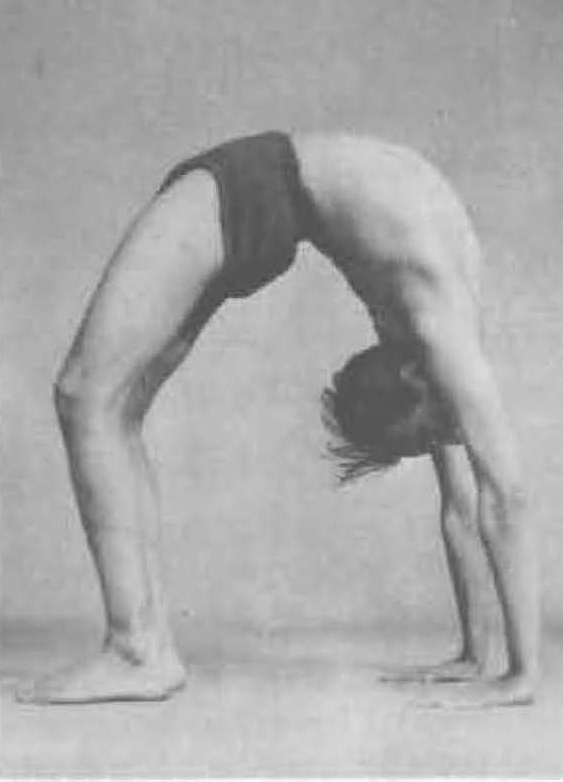 bend that strongly opens the chest and heart and will invites courage and hope into your mind and life.
Practicing this pose regularly can help counteract feelings of depression, also stimulates the thyroid and pituitary gland and is used to help relieve Asthma symptoms by allowing more oxygen to flow through the lungs.
The spine can become compressed as a result of the natural ageing process and from sitting for long periods of time. Urdhva Dhanurasana helps create space and increases flexibility, helping to keep the spine healthy and strong.
·
Strengthens:
arms, wrists, legs, buttocks, spine and abdomen.
·
Stretches & opens:
chest, lungs, armpits, groins and spine
·
Helps with:
back pain, asthma, anxiety and depression
Because they provide a powerful full body workout and strong abdominal stretch, back bends should not be practiced during pregnancy or menstruation, and should be avoided if you suffer from high or low blood pressure.
Use caution if you suffer from back or neck issues, and consult an Iyengar yoga teacher before practicing Urdhva Dhanurasana. There's a good range of 'baby back bends' that are suitable for beginners to steadily and safely build strength and flexibility before attempting more advanced back bends like Urdhva Dhanurasana.
Download our infographic
here
for some basic instructions and don't forget to send us your Urdhva Dhanurasana questions, tips and photos. Email info@yogatogo.com.au or message and tag us on
Facebook
,
Instagram
or
Twitter
.
For more information about Urdhva Dhanurasana we recommend the following resources.
Videos
:
Guruji's Urdhva Dhanurasana
- 53 seconds
Bobby Clennell - Urdhva Dhanurasana over a chair
- 1.11 minutes
Books:
Light on Yoga, BKS Iyengar p. 479
BUY
Yoga The Path To Wholistic Health, BKS Iyengar p. 160
BUY
Important note: Remember to always seek the guidance of an experienced and certified yoga teacher, and check with your medical professional if you have any health concerns.