Need some home practice motivation? Here's a Standing pose sequence to incorporate into your daily practice.
Standing poses are also known as Utthita Sthiti in Sanskrit and are considered the foundation of Iyengar Yoga
Standing poses tone the legs and back muscles and prepare us for other poses that deal with forward-bending or back-bending movements. They are also great for lifting our energy and building stamina.
This sequence is ideal for students with a minimum of 6 months Iyengar Yoga experience who are practicing Salamba Sarvangasana (Shoulderstand)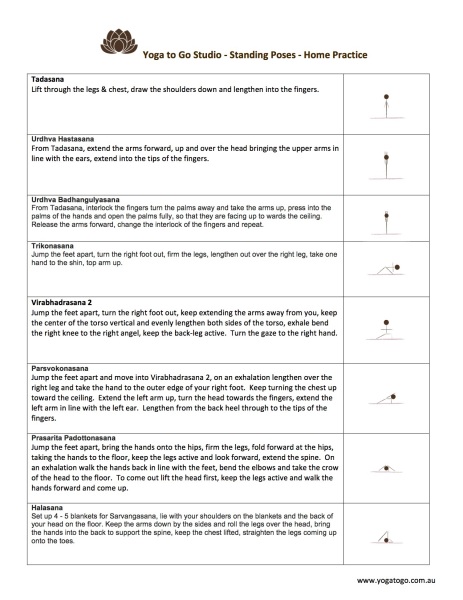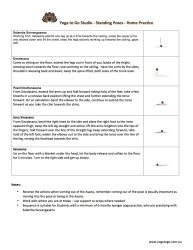 Download the
PDF
version here and stay tuned for more home practice sequences coming soon!
Don't forget to send us your home practice questions, tips and photos – email info@yogatogo.com.au or message and tag us on
Facebook
,
Instagram
or
Twitter
.