Welcome back to our quarterly blog feature - Humans of Yoga To Go, where we get to know our wonderful people…

This month we meet Romina Sesto - our hard-working and fearless leader, the Owner and Director of Yoga To Go Studio and one of our inspirational Iyengar yoga teachers!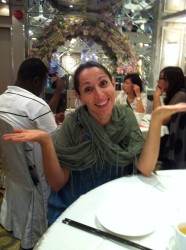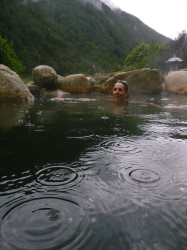 When she's not busy with the day-to-day running of the studio, teaching classes or pursuing her yoga practice and professional development, there's nothing that Romina enjoys more than getting out of the city and reconnecting with nature.

Destined to be an adventurous spirit, Romina was taken on her first camping trip at just 7-months of age, celebrated her 3rd Birthday abroad and has distant memories of chasing fireflies for the first time in Luca, Italy in the 70's.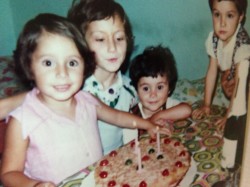 Growing up in Melbourne, Romina was fortunate to spend lots of time in Northern Victoria on her grandparent's farm and escaped regularly on trips around Australia, and along the Great Ocean Road - exploring all that wonders and experiences that nature and travel have to offer.

As an adult, nothing much has changed and Romina's desire for travel has only grown. She says the best thing about traveling is being totally out of your comfort zone in a new destination, experiencing a new culture and being able to completely immerse yourself in the possibilities that may arise and being completely in the moment.

Romina is busy running the studio these days, so it's been a while since she was able to get away for a big trip, but she always makes the time to get away on weekend adventures and short breaks…

Check our timetable to join one of Romina's yoga classes and swap travel stories with her after class!

Pictures: 1. Trying to find vegetarian food in China while attending the 2011 Iyengar Yoga Convention with BKS Iyengar – photo by Scott Read 2. Relaxing at Maruja Hot Springs while on a cycling tour around New Zealand – photo by Ben Kober 3. A young Romina and her cousins while in Italy 4. Hanging out with some of the children of Pondicherry in India.