OCTOBER 19 – 21
Bobby Clennell began studying in Pune with Guruji, B.K.S. Iyengar, in 1976. She did her teacher training with him and was certified directly by him. Bobby has returned to study in Pune over thirty times, and in addition to her teaching and writing, she is famous for her "Pune Guide".
The Pune Guide is a wonderful representation of who Bobby is and how she operates in the world. She has a great appetite for knowledge and inspiration and shares it fully and generously with others. Guiding friends and students through the streets of Pune and different stages of life!
She teaches and writes for children as much as she does for adults. She is perhaps best known, however, for teaching women navigating puberty, pregnancy, menopause and beyond.
Bobby is a core faculty member of the Iyengar Yoga Institute of New York. She teaches yoga workshops throughout the United States and around the world.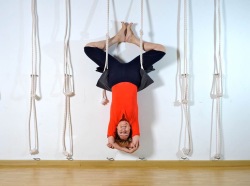 The Sydney workshop is devoted entirely to women approaching or going through menopause. Just as physical and psychological disturbances occur when menstruation begins, you have to face them again when it comes to an end. We will learn to navigate through this transition with practices that calm the nerves and bring emotional balance, enhance the functioning of the endocrine system and boost the immune system.
We will also explore the challenges and rewards of the post-menopausal phase.
Friday 6:30 – 9.00 pm: An overview. Bobby will begin by talking about how yoga can be adjusted to the various phases of a woman's life, from childhood through puberty, pregnancy, menopause, post menopause and beyond.
Developing Sensitivity in Asana: The Standing Poses build strength and endurance and give us a good foundation for all of the other poses.
Allowing the weight to pass through the bones is essential for skeletal health. In this class, we adjust these postures to a women's needs.
Saturday 9am-12 pm: Seated and Standing Forward Bends. The seated forward extensions soothe the nerves, reduce hot flashes and headaches, prevent insomnia, quiet the mind and restore endocrine system balance.
The standing forward bends help us deal with mental lethargy, tiredness, heat, coughs and colds, and deal with issues such as scanty or very light flow, and migraine headaches.
Saturday 3-5 pm: Backbends stimulate the adrenals and produce estrogen. They help us deal with low energy, and feelings of loneliness, emptiness and depression. In addition, these poses energize the nervous system, boost circulation throughout the body and give us courage.
Sunday 9-12am: Wide leg Poses check a heavy or prolonged menstrual flow, and reduce menstrual cramping. They also help us deal with stress, groin, knee, and ankle problems and mobilize stiff hips.
Sunday: 2-4 pm: Healthy Knees: Due to hormones and anatomy, women are up to eight times more likely to sustain knee injuries than men.
In this class we practice the postures that reduce discomfort and pain, and promote mobility, stability and health in compromised or injured knee joints.
The Inversions will be taught throughout the workshop. Often women, especially those unaccustomed to yoga, are afraid to do the inversions. However, once learned, they realize how helpful they are. The inversions stabilize and support hormonal activity by bringing an understanding between the pituitary and thyroid glands as well as addressing the adrenal and ovarian glands. They ensure a smooth transition from the menstrual phase to the rest of the month; help us develop mental discipline and widen our spiritual horizons.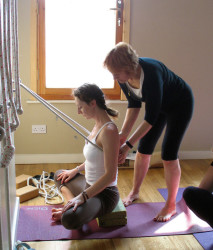 Venue: Yoga To Go Studio, 106- 108 Crystal Street, Petersham, NSW
How to Register: Workshop Fee $350
A $50 NON-REFUNDABLE deposit secures your place. The balance should be paid in person at the start of the workshop.
Register via Iyoga Project online please CLICK HERE or please email tamar@iyogaproject.com if you wish to pay via bank transfer.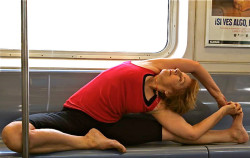 Books by Bobby
Bobby's newest book, Yoga for Breast Care: What Every Woman Needs to Know, presents a comprehensive program of asana and pranayama to support breast health. With 85 color illustrations by the author, the book addresses the needs of beginning and seasoned practitioners alike. (Shambhala Publications)
Bobby's children's book, Watch Me Do Yoga (Shambhala Publications), is available at bookstores everywhere.
The Woman's Yoga Book: Asana and Pranayama for All Phases of the Menstrual Cycle (Shambhala Publications), published May 2007.